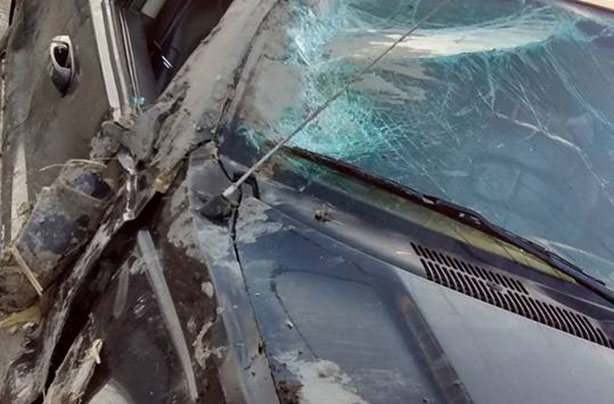 A mum has written an emotional letter to the manufacturer of a car seat that saved her daughter during a dramatic crash.
Andrea Murray took to the Diono Facebook page to express her gratitude for the seat that had kept her daughter safe, along with a shocking picture of the damage done to her vehicle during the incident.
'3 weeks ago today in Midwest Illinois we suffered an ice storm,' she explained in the post. 'It was early on this morning that on my way to work my 2 year old daughter and I hit a patch of ice on the road, sending my Jeep into a ditch where we then rolled 1 and 1/2 times landing on our side. I have NO DOUBT in my mind that your carseat saved my daughter's life that morning.'
'I commute an hour each way for work, I remember my family thought I was CRAZY after the birth of my daughter because I searched for MONTHS for the perfect carseat.'
'I watched carseat crash test videos over and over again until I found the safest seat for my baby, the Diono Rainier, my husband thought I was nuts to spend so much on a carseat. And I could not be more thankful that I did.'
'No parent should ever have to turn and look in the backseat to see if their child is still alive, but if you ever do I hope you see what I saw. My child perfectly snug in her carseat, she did not move an inch, her carseat did not move an inch, everything around her was broken, but she was perfect. She did not have a single scratch on her. Even with the roof and windows broken, the Rainier kept her safe.'
'You cannot put a price on your child's life. We will not only be Diono customers for life, but will advocate for the brand that saved our daughter.'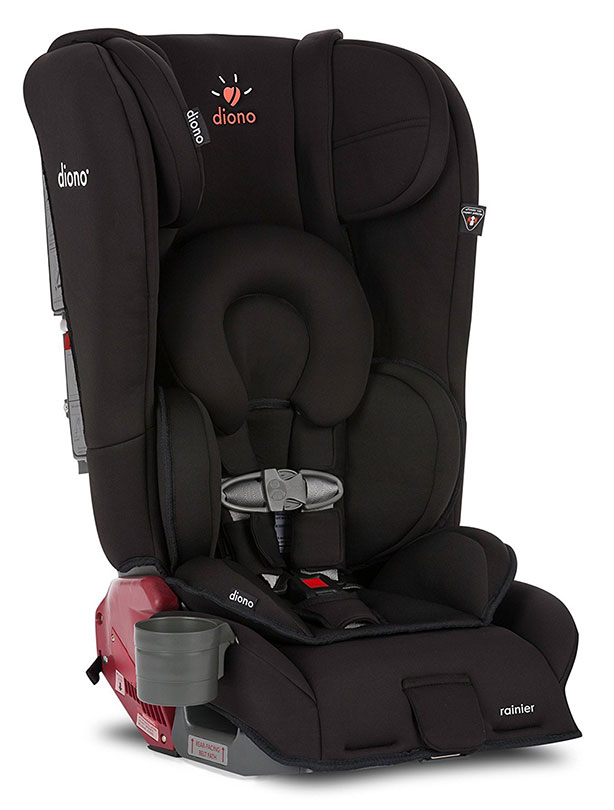 The Diono Rainer car seat
Andrea's post has since been shared almost 3,000 times and received thousands of comments from parents who also advocate the Rainer car seat.
'We were t boned on the drivers side my 3 yr old was in the back seat on the drivers side,' one wrote. 'We were in a tiny little Nissan Vera hit by a huge 5 ton van and my 3 yr old was rf in a diono Rainer and he and my baby's who was in a carrier still were both perfectly fine! The impact shoved my diono to the middle of the car but it was still bucked in, and my 3 year old had no marks on him at all. He wasn't even hurt in the least. It's amazing I was all bruised and banged up and my car was totaled.'
The brand also responded directly to Andrea's post, saying: 'Andrea, all of us at Diono are thankful your family is safe! Stories like yours help raise awareness about car seat safety and why it is so important to make sure your car seat is installed correctly and that your child is properly harnessed every single time you drive.'

Continued below...
'Thank you for sharing your story and for choosing Diono to help keep your family safe.'