'It never goes away' Survey reveals a staggering 68% of mums feel guilty at LEAST once a day
The survey, carried out by GoodtoKnow, also showed that a shocking number of mums are comparing themselves to others...
If you're a mum, then you might be more than a little familiar with the term 'mum guilt'.
It's not clear where the phrase came from, yet the feeling of guilt associated with the many (many) aspects of being a mum can affect all of us in different ways.
From raising our voice when the little ones are playing up and giving in to demands of a takeaway, to not being able to afford absolutely every toy their hearts desire, each mum is making daily decisions for her kids that she undoubtedly feels are for the best.
So why are we
still
giving ourselves such a hard time?
To delve a little deeper into just how many mums feel guilty and why, we spoke to 900 of you to find out all about your mum guilt - and the results were alarming.
A staggering 78% of mums revealed that they feel guilty, with 68% saying this occurred once or twice a day. The reason? The majority cited 'not spending enough time with the kids' as the main cause, and another 35% said 'not trying enough activities with the kids' was the reason for their guilt, while 34% blamed 'not being able to afford enough'.
More interesting still, 61% said they compared themselves to other mums but that the person who places the guilt on them the most is, surprise surprise, themselves. When we asked what the last thing was that made you feel guilty, there was a huge and varied range of responses...
What was the last thing that made you feel guilty?
'Having to miss on a school play for work'
'Thinking, when the teacher needed to speak to me, that she was going to tell me my boy did something bad yesterday rather than to praise his behaviour'
'Not buying enough Christmas presents'
'I wasn't able to afford for my children to go on school holiday abroad'
'Spending money on myself'
'Having some time out after cleaning'
'Not baking together when I had planned to'
'My son felt I did not support him in an argument with his brother'
'Buying an expensive ready meal'
'Not adding money to my daughter's lunch account, as I was in a meeting and forgot, by the time I remembered lunch was over'
'My son wanted to cook cupcakes & I said no as I had just cleaned the kitchen'
Our mum guilt panel
Our survey uncovered a whole range of factors that seemed to contribute to your mum guilt, so we held a panel discussion with some of our favourite mummy bloggers to get their (very honest) opinion on how mum guilt has affected them. And you might be surprised by what they had to say!
Sarah Turner, who runs popular mummy blog The Unmumsy Mum, said: 'I think it's worse nowadays because we have access to social media 24/7 and a lot of parental guilt stems from what you see online and comparing yourself to other people.
'There's nothing like having a niggling feeling of guilt and then scrolling through an Instagram feed full of people "winning" at parenthood.'
Emily Leary from A Mummy Too believes that while social media can facilitate feelings of guilt, it can also be a great place to vent and celebrate your fails. 'It is incredibly cathartic to celebrate your fails on social media', she says.
'To announce that you forgot the school play, or that you put your child in the wrong costume for that day at school'.
Sarah Barnes, who blogs at Taming Twins, confirmed what many mums may feel by revealing how no matter what decision you make, there's always something to feel guilty about. 'If my kids are watching Netflix because I have to put the washing on, I'm either guilty because they're watching Netflix or guilty because I haven't done the washing - you have to choose which guilt you're going for!'
Ting Dalton, from My Travel Monkey, revealed a recent experience which left her with the ultimate mum guilt when she forgot her son had a fancy dress day at school. 'Luckily we don't live far, so my husband could run back and grab a costume for him, but I felt guilty because I didn't realise, and I hadn't put it in my diary amongst all of the other things that I have to remember.'
What is mum guilt?
Dr Claire Halsey
, a parenting expert and Clinical Psychologist, believes that mum guilt is just one of the many ways our brains keep us focused on doing a good job for our kids.
'Like most emotions it has a purpose and when seen as a positive message to ourselves it can be a helpful guide to how we approach parenting on a day to day basis.
'Parental guilt has certainly been around for a long time and is nothing new. However, as times have changed and there's more pressure to juggle work and looking after your child things have got a little more complicated.'
Claire says that despite there being more pressure to be the perfect parent now than ever, it's important to remember that there's no such thing as perfect. 'There is no problem in wanting to be the best parent you can, however expecting to be perfect in every way is an unreasonable pressure and a recipe for disappointment.'
Claire's advice for dealing with mum guilt
Recognise 'mum guilt' as a helpful prompt from you to yourself to check you're getting your priorities right for your child, yourself and your family.
Remind yourself that there is no such thing as a perfect parent, what your child needs most is your loving attention, a sense of security and time to play and explore and doesn't necessarily require the newest toys or schedule of activities
Look after yourself. Caring for yourself as an adult - for example by working, seeing friends or pursuing sports or interests whilst your child is well looked after by family, friends or in trusted child care - can recharge your batteries and make you a more calm and patient parent.
Your positive mum guilt mantra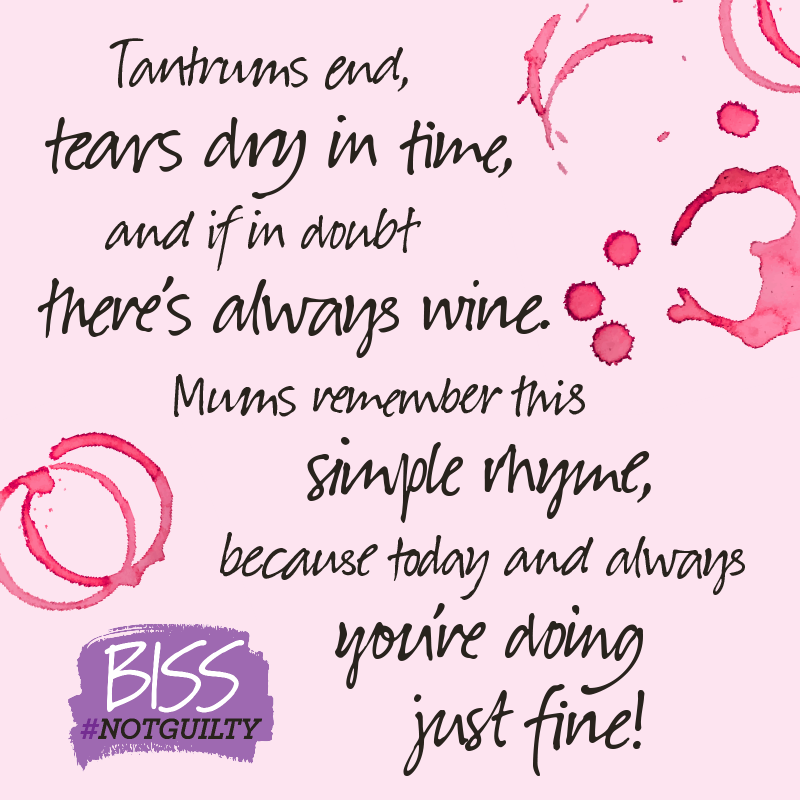 Download your very own mum guilt manta
, stick it on your fridge and the next time you're feeling those pangs of the dreaded mum guilt, remind yourself that you're doing a
great
job (preferably with a glass of wine close by...)
Parent bloggers have their say on mum guilt
We asked top parenting bloggers to have their say on what mum guilt means to them by penning their own blog posts...
Room in the Pushchair: One mum's parody of Room on the Broom (with a mum guilt twist!)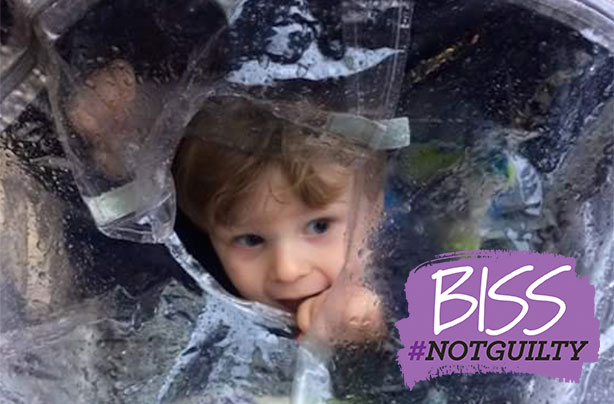 Claire from
Life, Love and Dirty Dishes
writes a hilarious parody of popular children's poem Room on the Broom (and you may notice a familiar feeling of mum guilt along the way...)
Read Claire's post
'What did I do wrong? Why did my body betray him so badly?' Mum's honest account of prematurity guilt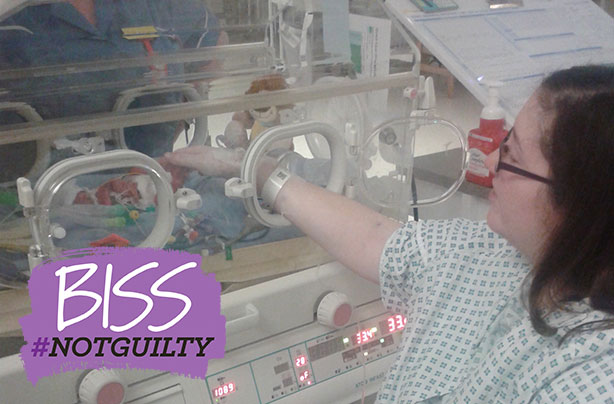 Laura from
Beyond The NICU
reveals what mum guilt feels like as a preemie mum...
Read Laura's post
'Social media is fuelling mum guilt and it needs to STOP'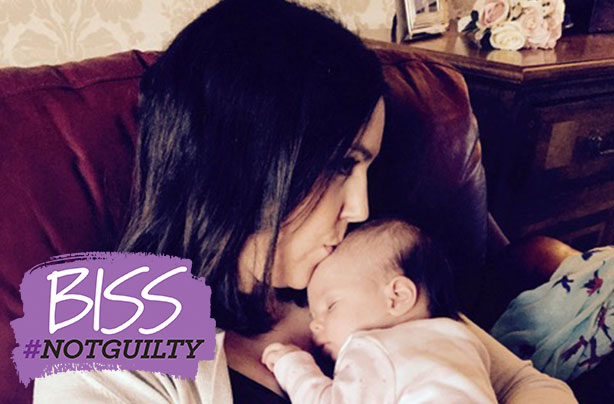 Susie from
This Is Me Now
explains why it's high time we stopped comparing ourselves to each other...
Read Susie's post
'I needed to cut myself some serious slack' How one mum overcame the dreaded mum guilt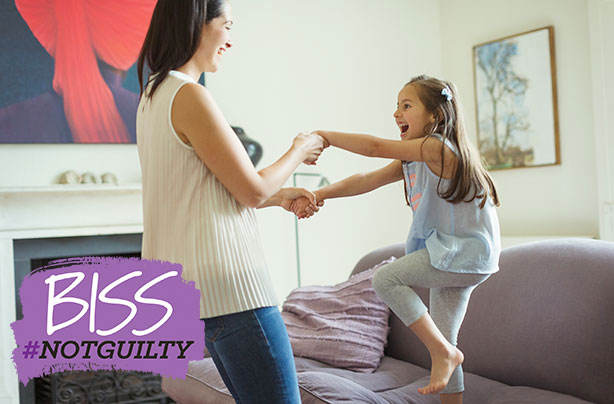 Katie from
Mummy In A Tutu
reveals how (and why) she finally managed to overcome her mum guilt...
Read Katie's post
'A big sign doesn't fall from the sky saying "BAD MUM ALERT"! How I chose myself over mum guilt'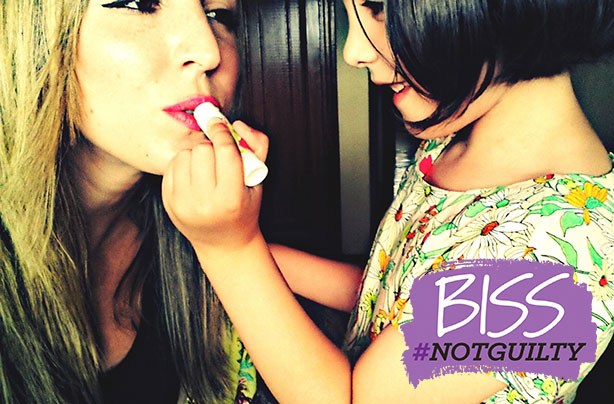 Kim from
If The Baby Allows
explains why she decided it was high time to let go of mum guilt and start being her again...
Read Kim's post
Your rating