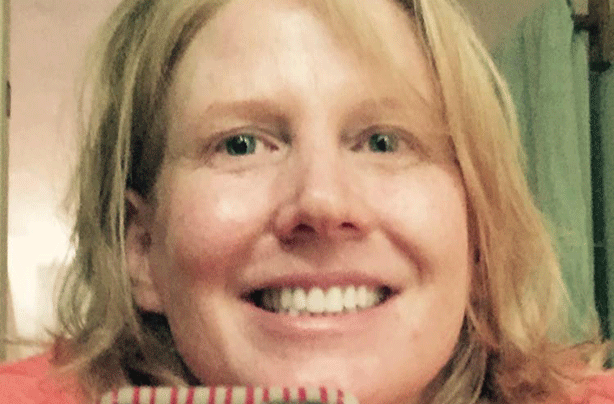 A teacher has highlighted the reality of child hunger with a heartbreaking post about her 'emergency food cupboard'.
Katherine Gibson Howton, who works in Oregon, shared a picture of her stockpile, including boxes of porridge, loaves of bread and jars of peanut butter, explaining that she and another teacher at her school work together to keep students who haven't eaten fed and ready to learn.
'We are your children's teachers. We know that we may have more time with your child than you do,' she wrote alongside the photograph.
'We don't want them to be hungry, and not just because a hungry child can't learn but because we care about them. Hungry feels scary.'
'Almost every teacher I know has a cabinet in their classroom with emergency food for their hungry students. This is the cabinet I share with another teacher, Julie Mack. Children come into our classroom everyday telling us they are hungry.'
Katherine adds that many of her pupils never admit that they are hungry for fear of embarrassment, but says 'it is up to us to notice that they are distracted, tired, grumpy.'
'Skilled and compassionate teachers learn to ask if there is food in the house and when was the last time you ate? And the really skilled teachers just know when to make an extra sandwich, grab an orange, make a bag of popcorn or bowl of oatmeal, and set it in front of a student and tell them to eat.'
Katherine's original post was shared almost 100 times, but it was then also picked up by the Love What Matters Facebook page, where it received more than 1,000 shares and hundreds of supportive comments from people
'Amazing!' one parent wrote. 'I try so hard to buy extra snacks for my kids classrooms because the teachers already do more than expected for their classroom! I wish we could do so much more for them.'
'I wish I could help,' another added. 'I should probably tell my kids to pay attention to their classmates, that way we can pack extra if necessary.'
Continued below...
'The public has no idea how much teachers go above and beyond to help students,' a third agreed. 'I'm a retired elementary school secretary and witnessed much kindness from the teachers. God bless them. And bless the parents who step up and help out at the schools.'