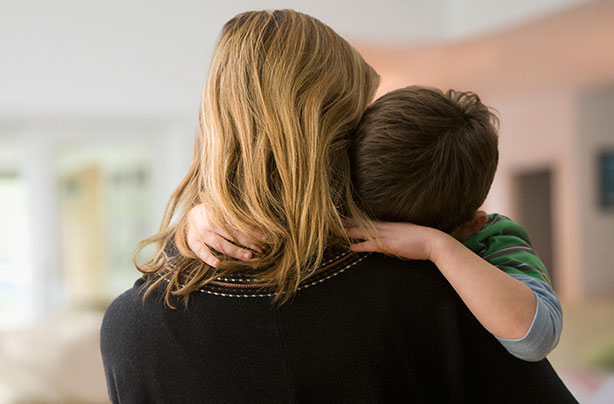 When the world feels like a confusing and often scary place to adults, it's hard to even contemplate how overwhelming it can be for a child.
With tragedies like the terrifying explosion at Ariana Grande's Manchester concert and the recent Westminster Bridge attack dominating the headlines on what appears to be a daily basis, it's unsurprising that many children feel nervous about growing up, and going about their lives.
'Many children feel upset for a few weeks after a frightening event,' explains clinical child psychologist at the Anna Freud National Centre for Children and Families David Trickey, who wrote a blog on the subject for the Huffington Post.
They may show this in a number of ways - David cites nightmares, getting angry and upset easily, lack of concentration, problem at school and loss of sleep as just some potential reactions, but adds that: 'over time, most become happier and more confident again.'
'However, some children will continue to have problems several weeks after the event. If you are worried because a child or young person is very distressed, or continues to be distressed after a month or so, you could seek help from your GP. They can check your child's health and talk to you about who else could help.'
David advises against glossing over the stories completely, adding: 'Children and young people need a truthful, age-appropriate explanation that makes sense of the main facts. Even younger children can benefit from being given a description and explanation of what happened.'
'Talking is often helpful, but needs to be done carefully and sensitively at the right time for the child or young person. Try and provide opportunities, support and encouragement to help them talk about it when they are ready to, rather than forcing them. Some children and young people may want to use toys or draw pictures to help them understand what has happened.'
A spokesperson for the NSPCC agreed that talking to children about world events is key to helping them cope with them: 'We know children and young people can become anxious and distressed by disturbing events in the wider world and can often find it hard to make sense of politics, natural disasters and events like terrorist attacks.'
'We need to ensure our children are reassured rather than left overwhelmed and frightened, and the best way to help those that are struggling is for them to always have a trusted adult to talk to, be it a parent, teacher or someone from Childline.'
Continued below...
The charity has also published advice to help support children with worries about the world:
Listen carefully to a child's fears and worries
Offer reassurance and comfort and avoid complicated and worrying explanations that could leave them more frightened and confused
Help them find advice and support to understand distressing events and feelings
Children can always contact Childline free and confidentially 24/7