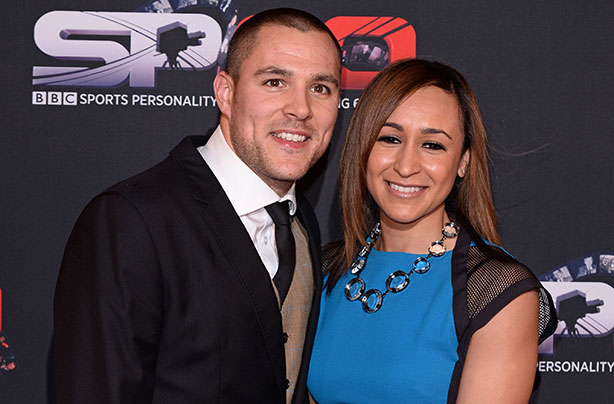 British Olympian Dame Jessica Ennis-Hill has welcomed a baby girl with her husband Andy.
The couple, who have been married for four years, took to Jessica's Instagram page to share the happy news with her 388k followers.
https://www.instagram.com/p/BZb6swWlNXx/?taken-by=jessicaennishill
The beautiful black and white snap, which has received over 26k likes so far, was captioned simply with: 'Reggie meeting his beautiful baby sister 😊 Olivia Ennis-Hill, she was born Saturday night. We are all so in love with her 💕'
Fans were quick to send their messages of congratulations, with one saying: 'Congratulations on ur beautiful new baby girl, a precious addition to ur little family 🍼💞🌟'
Another commented on the fact the couple had to juggle two children now: 'Yay..congratulations Jess, Andy & Reggie! Lovely photo..you'll have your hands full now but wow...it's a girl!! 💜👍' whilst a third complimented the
baby name
they had chosen: 'Congratulations Jessica, Andy and Reggie on baby Olivia. I love the name.'
'Congratulations @jessicaennishill! Her name is beautiful. I'm sure Reggie makes an amazing big brother,' another agreed, followed by one who said: 'Congratulations Jess, Andy and reggie. Love the name 💕💕 xx'
The Ennis-Hills are on trend with the baby name choice, Olivia, as it came in top for 2016 - knocking Amelia off the number one spot.
Jessica, who retired from athletics in October 2016 after winning a silver medal at the Rio Olympic Games, announced she was pregnant again back in March 2017.
https://www.instagram.com/p/BRsc0nMlNpG/?taken-by=jessicaennishill
The sports star said at the time of leaving the sport that it was 'one of the toughest decisions she's ever made.'
Jessica won heptathlon gold for Great Britain at the London 2012 Olympics and told OK! Online at the time that she needed 'some time with Andy and Reggie' but that they would 'definitely love another child in the near future.'
Continued below...
The 31-year old added: 'I've trained and competed for the majority of my life, so it will be a strange feeling when that day comes when I'm not.'