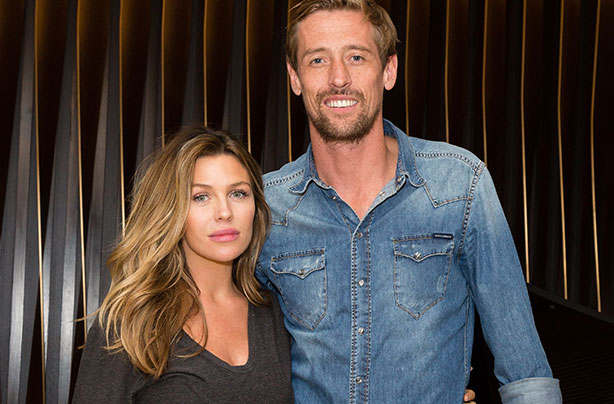 Congratulations are in order for Abbey Clancy, who has revealed she's due to give birth in January 2018.
Currently pregnant with her third child with husband Peter Crouch, Abbey revealed she's five months along during a short promotional video in partnership with retailer Very, where she tested some products designed with little ones in mind.
Abbey first announced the surprise pregnancy back in July during Reading Festival, where she posed alongside a heavily pregnant friend with a protective hand over her own hint of bump.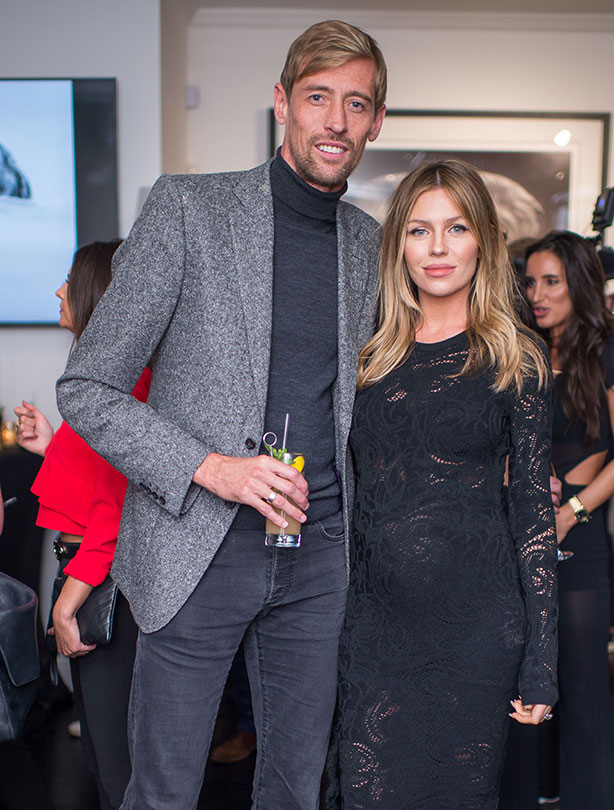 She captioned the photo, '@chloemoyse me you and our babies,' followed by the pink love heart emoji.
Now, featuring in the four minute video for Very, Abbey has shown off her bump for the first time since the announcement earlier in the year, after keeping a low profile whilst caring for her eldest daughters, Sophia and Liberty.
An insider told The Sun of her happy news: 'Abbey and Peter are over the moon. Abbey has been quite open about wanting a third child – so they're happy another is coming along so quickly after Sophia and Liberty.'
The expectant parents have yet to reveal the gender of the baby, but Britain's Next Top Model host Abbey has made no secret in the past that a little boy would complete the family unit.
'Sometimes when he's (Peter) being given green eye shadow and having his nails painted pink and his hair put in bobbles by Sophia,' she told the Daily Mail Weekend Magazine back in March. 'That's when I think he feels it would be nice to have a little boy just to watch football with.'
https://www.instagram.com/p/BY7h-UKlqE7/?hl=en&taken-by=abbeyclancyofficial
'But he wanted girls; he loves girls and he loves the whole daddy's girl thing. I love newborns but Pete doesn't. I just can't get enough of them but he likes them when they start talking and having a bit of a personality.'
'Anyway, first we need to get the other two kids and the cats and dogs out of our bed!'
Continued below...
She continued: 'I'm one of four children myself... And we're all like a big gang everywhere we go and I love that. So it's natural to want to replicate that big sense of family.'