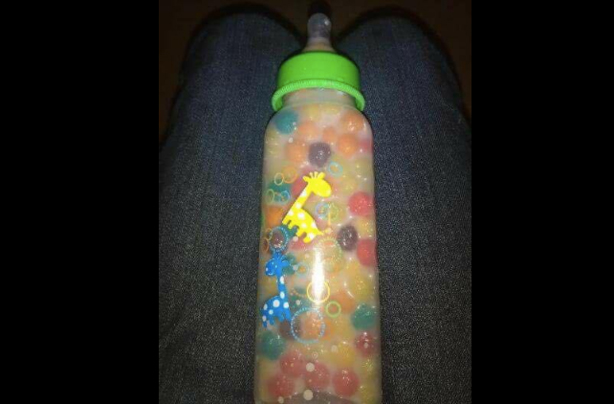 A father has been slammed online after posting a photo of his baby's bottle filled with cereal.
While the original post was meant to be funny, with the Chicago-based dad writing about asking his younger brother to put 'cereal' in his baby's bottle, people were quick to jump on the post and point out a potentially dangerous mistake being made by the father.
'So I asked my lil brother to make the baby a bottle last night and put 2 scoops of cereal in it…this the thanks I get for not doing it myself', wrote the dad on Facebook with laughing emojis.
Although the father was referring to adding infant rice cereal to his baby's bottle, and the colourful adult cereal pictured in the bottle was clearly a mistake made by his brother, Facebook users still wasted no time in pointing out that even infant rice cereal shouldn't be fed to babies.
'It's not recommended any more to put baby cereal in the baby bottle — it is just empty calories, there is no nutritional value. It will cause the baby to gain unnecessary weight. Babies can't even handle food until 6 months or older' wrote on angry Facebook user.
'Putting baby cereal in a bottle is a CHOKING HAZARD', commented another.
In the past, infant rice cereal was though to help babies sleep through the night.
However, in recent years experts have suggested that babies shouldn't be fed cereal until they are 'ready to eat it from a spoon'.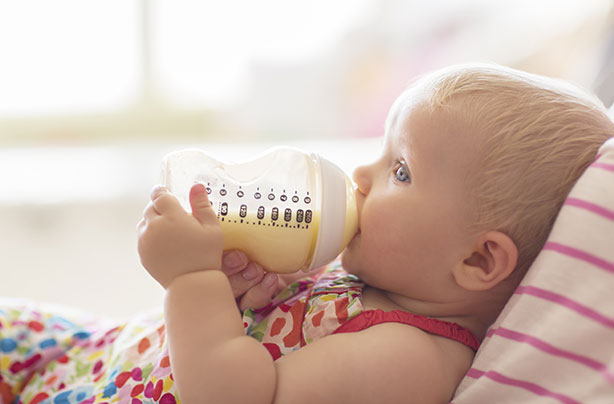 'A baby's digestive system is not thought to be well prepared to process cereal until about 6 months of age', Healthy Children magazine say.
'When he is old enough to digest cereal, he should also be ready to eat it from a spoon.'
Continued below...
What do you think? Have people overreacted to what was meant to be a funny post, or is it an important point to raise? Let us know your thoughts in the comments box below.