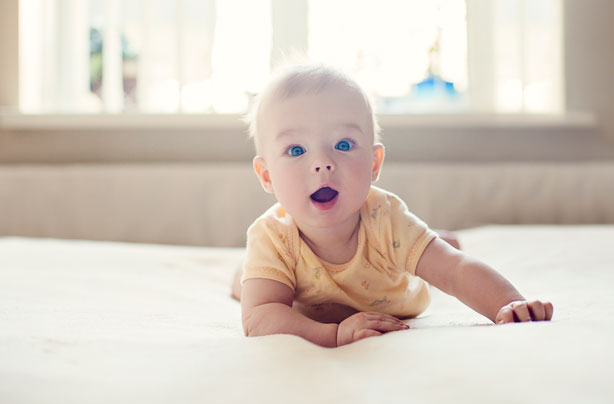 The top baby names for 2018 have been revealed, so listen up if you need some inspiration for your incoming little one...
Picking the perfect baby name can be overwhelming for parents when they're expecting, but fear not - we've got a round-up of baby names lists to inspire you, including the list of the top baby names for 2018, so you can get an idea of the monikers that will be
most popular
this year.
Top baby names around the world
If you're looking for a more exotic name for your little one, looking at the most popular names in other countries could be a good way to get some ideas.
Thanks to Baby Name Wizard, who tracked stats in various countries, you can check which are the most popular monikers around the globe in the past few years.
Top baby names for girls
1. Alba - popular in Andorra
2. Aurora - popular in Norway
3. Amelia - popular in Wales
4. Angel - popular in the Philippines
5. Charlotte - popular in Australia
6. Emily - popular in Northern Ireland
7. Jana - popular in Jordan
8. Louise - popular in France
9. Maria - popular in Portugal
10. Tess - popular in the Netherlands
11. Yui - popular in Japan
Top baby names for boys
1. Aron - popular in Iceland
2. Francesco - popular in Italy
3. Jack - popular in Scotland and Ireland
4. Lukas - popular in Austria
5. Nikau - popular in New Zealand
6. Oliver - popular in England
7. Rasmus - popular in Estonia
8. Roberts - popular in Latvia
9. Sebastian - popular in Puerto Rico
10. Thomas - popular in Canada (Quebec)
11. William - popular in Sweden
Top baby names 2018
Another list of popular baby names comes from parenting magazine Mother & Baby, who predict what will be the most popular baby names in the UK for 2018.
While the list features a few trendy additions (hello Reggie!), most baby names that made the top 20 are very traditional - like Amelia, which has been number one for baby girl's names for six years; and Oliver, which has managed to top the charts since 2013.
Alongside their top 20, Mother & Baby said: 'Looking ahead to 2018, the trend for choosing comfortably familiar names, with or without a twist, is definitely going to continue.'
Top baby girl names for 2018
1. Amelia
2. Emily
3. Olivia
4. Ella
5. Ava
6. Meghan
7. Mia
8. Jessica
9. Isla
10. Isabella
11. Ada
12. Matilda
13. Evelyn
14. Ivy
15. Emmeline
16. Nora
17. Aurora
18. Victoria
19. Emma
20. Luna
Amelia has topped the ranking of top baby girl names for six years now, while Meghan is currently in sixth position, suggesting that parents could be getting inspired by the fast-approaching royal wedding that's happening in May 2018.
Surprisingly, Charlotte didn't make the top baby girl names for 2018 list, despite being one of the top 20
most popular baby names in 2017
for girls.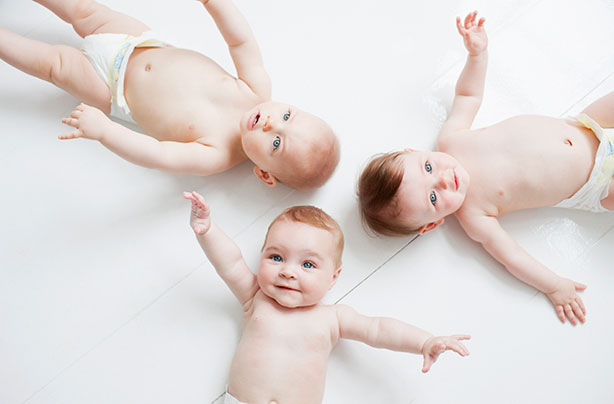 Top baby boy names for 2018
1. Oliver
2. Reggie
3. Reuben
4. Theo
5. Thiago
6. George
7. Jack
8. Harry
9. Noah
10. Jacob
11. William
12. Charlie
13. Henry
14. Muhammed
15. Tom
16. Lloyd
17. Finn
18. Atticus
19. Arthur
20. Logan
For the top baby boys names in 2018, classic Oliver has kept the top position, but Reggie managed to make its way up to number two.
George is also predicted to be quite popular in 2018, possibly inspired by Kate and William's little royal.
Top gender neutral baby names for 2018
As well as releasing their top baby names for girls and boys, the publication also put together a list for the gender neutral baby names predicted to be most popular this year.
Max, Alex, Charlie and Andy are the the four chosen ones for names that work for both girls and boys.
Continued below...
Are you currently expecting a little one? Will you go for a more traditional name or a trendy moniker? Let us know in the comments!