Conception
If you've been trying to get pregnant for a while, there are many things you can do to boost your fertility and increase your chances of getting pregnant fast.

If 2015 is the year you're hoping to fall pregnant, here are 46 tips that will get your body ready for pregnancy...

Try our free and easy ovulation calculator to find out your most fertile days and boost your chances of getting pregnant

A recent study links stress hormone to increased time trying to conceive
Conception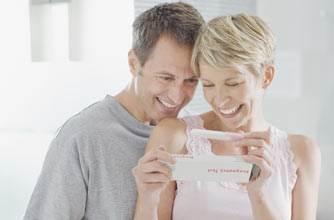 According to our recent poll, over half of you are trying to get pregnant this year, so we're here to help you find out everything you want to know about conception to help you boost your chances of conceiving.
We know that falling pregnant isn't always easy and it can take healthy couples upto a year to conceive, so we'll help you to boost your fertility and work out when you're ovulating to improve your chances of getting pregnant.
Here's what other conception advice goodtoknow users found helpful:
Latest Conception picture galleries
Found our Conception articles useful? You'll like these...
Make 2012 your year to conceive with our friendly fertility guides. Take…

Trying to get pregnant? Conceive faster with our ovulation advice - find…

Pregnancy symptoms explained: We talk you through the early signs of pre…