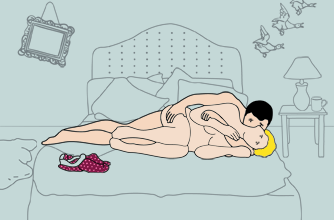 Sexy spoons
There's no evidence that some
sex positions
are better than others for conceiving, but having more sex helps! If you're trying for a baby, don't let sex become a chore - bring the fun back!
Sexy spoons
Turn bedtime cuddles into bedtime sex. You lie on your side, he spoons you from behind and enters you slowly - then he can control the speed.
Great because:
Some people reckon it's good for conception because it's very relaxing, which is a bonus because stress can affect fertility. It's also good for your relationship as it encourages lots of intimacy.