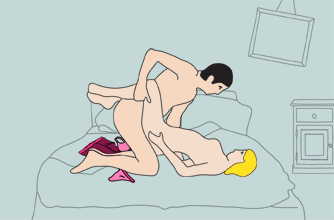 Sex positions for conception: The shoulder stand
Don't worry, this one is not as athletic as it sounds! You lie on your back and he leans in front of you. Next wrap your legs around him and let him lift you up off the bed and he enters you. Put your weight on your shoulders and he can support you with one arm under your back.

Great because: This is another one that's good for deep penetration, which helps the sperm get closer to the cervix. Also, with your hips leaning backwards, it is thought by some that the sperm will find it easier to travel inside you. Another perk of this position is that if you want to try something different but are a bit self conscious - it's not that far from the missionary position.