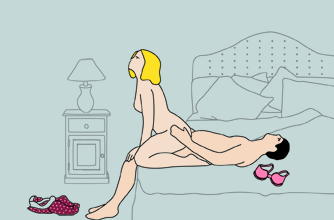 Sex positions for conception: Back to front
A popular twist on the classic cowgirl (Woman On Top) position. He lies flat on the bed whilst you climb on board, but instead of facing him as usual, you should be facing the other way with your back to him.

Lean forward and rest your arms on his thighs for support. Angle his penis downwards slightly and let him enter you, then rock back and forth.

Great because: There's no suggestion that this position will give the sperm a helping hand, but it's a fun position, great for hitting your G-spot which will hopefully give you an orgasm.