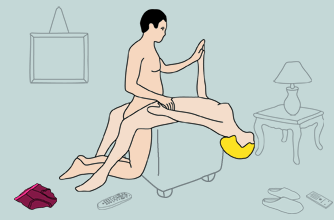 Sex positions for conception: The chair bender
This sex position is said to be great for conception and is definitely for the more adventurous lovers out there! Get a small stool or chair (yes there's props involved!) and sit on it sideways. Next, get ready for the head rush as you lean backwards so that your head is pointing down. Get your man to lean between your legs and enter you. It might help if he holds your hands to support you.

Great because: You'll feel extra giddy because of the rush of blood to your head AND you'll be helping the sperm travel in the right direction.