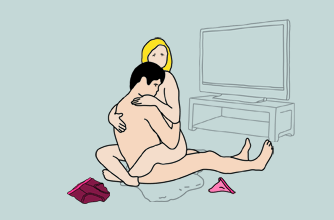 Sex positions for conception: The wrap-around
Reminiscent of the Kneel and Sit, this one sees you climbing on top of him for some great face to face loving. For this one the man sits on the bed, with his legs outstretched. Then you climb on top of him, and wrap your legs round behind his back, while he pulls you towards him. Then you move up and down at a speed to suit you.

Great because: You can control the penetration and the deeper you go, the closer the sperm is to it's destination! Plus this position encourages lots of kissing and cuddling which makes for a steamy session.