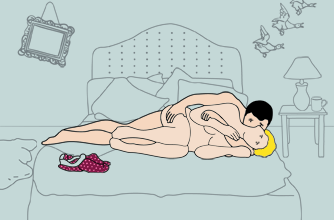 Sex positions for conception: Spooning
Who doesn't want to turn bedtime cuddles into bedtime sex? This position requires no swinging from the chandelier, you just need to be lying on your side. As you enjoy a lie down and cuddle from behind, he spoons you and enters you slowly - then he can control the speed.

Great because: Some people reckon it's good for conception because it's very relaxing, which is a bonus because stress can affect fertility. It's also good for your relationship as it encourages lots of intimacy.