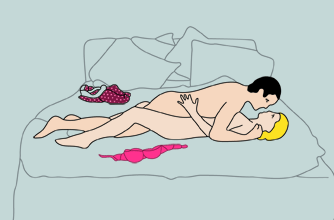 Sex positions for conception: The cat
Easy peasy. The man lies on top in the same way as the normal missionary position and enters you, but then he moves his body up slowly, until he's as high as he can get without hurting himself. Then, instead of thrusting, he grinds into you slowly in small circles. This is great for the woman, because her clitoris is being stimulated by the base of his penis.
Great because:
It's almost guaranteed to give a woman a very deep, satisfying
orgasm
.