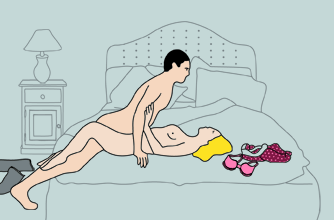 Sex positions for conception: alf off the bed
Lie back on your bed with your legs coming off the bed on to the floor. He stands up in front of you and lowers himself down until he can enter you. Once he is inside you hook your legs round his legs or, if you can manage it, round his waist. He then does all the work, thrusting into you.

Great because: if you fancy a no-action position, you get to lie back and do nothing and your G-spot should get a tickling.