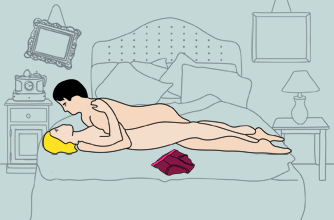 Sex positions for conception: Man trap
With this one the clue is in the name. You basically trap your man with your legs, he isn't going anywhere now! First you lie on the bed and he gets on top of you like in missionary position. While he thrusts in and out, you wrap your legs around his legs, holding your body close to his. Arch your back for good clitoral stimulation.

Great because: You've got a bit of control over speed and rhythm. This is pretty close to the missionary position, which is the classic one for getting pregnant.