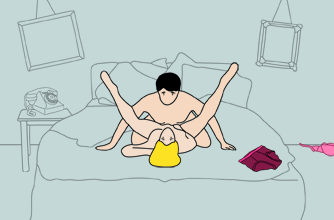 Sex positions for conception: Leg over
A classic position for deep penetration and great sex. You lie on the bed with your legs apart and raised in the air. He kneels in front of you and positions himself between your legs, pushing your legs further back, which rest on his arms as he thrusts.

Great because: Once again it's good news for get deep penetration! The deeper he goes the closer his sperm is closer to the cervix which some people think helps you to become pregnant.