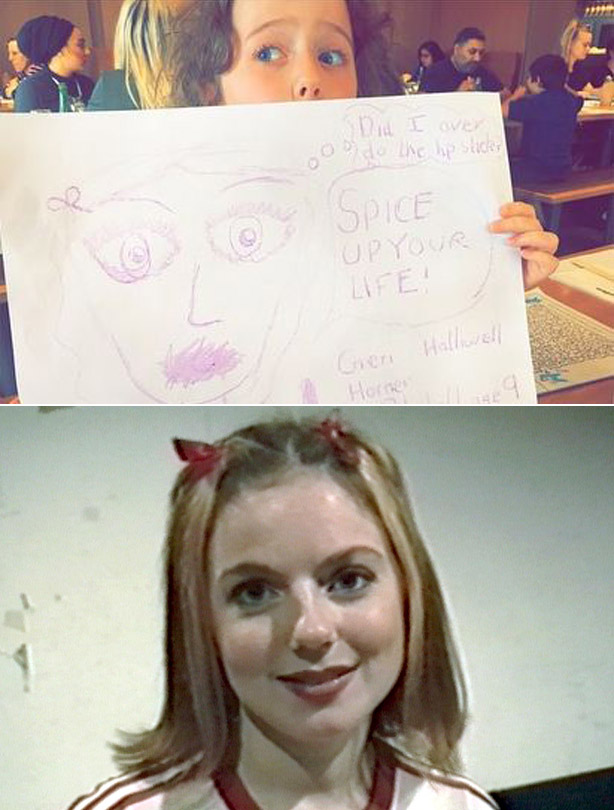 Geri Halliwell and her daughter Bluebell
When we came across this picture of Geri's daughter Bluebell, we just couldn't help but compare it to an old-school picture of a young Geri - and isn't the similarity uncanny?
Bluebell's inherited her mum's red hair, cheeky expression and bright blue eyes.
The 42-year-old star, who married partner Christian Horner in May 2015, posted the picture of Bluebell holding up some artwork on her Instagram account with the caption:
'Bluebell did this yesterday. I'm not sure if it's meant to be me - I relate to the make up.'

We can't believe Bluebell's nine already. We reckon she's going to look more and more like mum as she grows up!
Picture: Instagram/
therealgerihalliwell