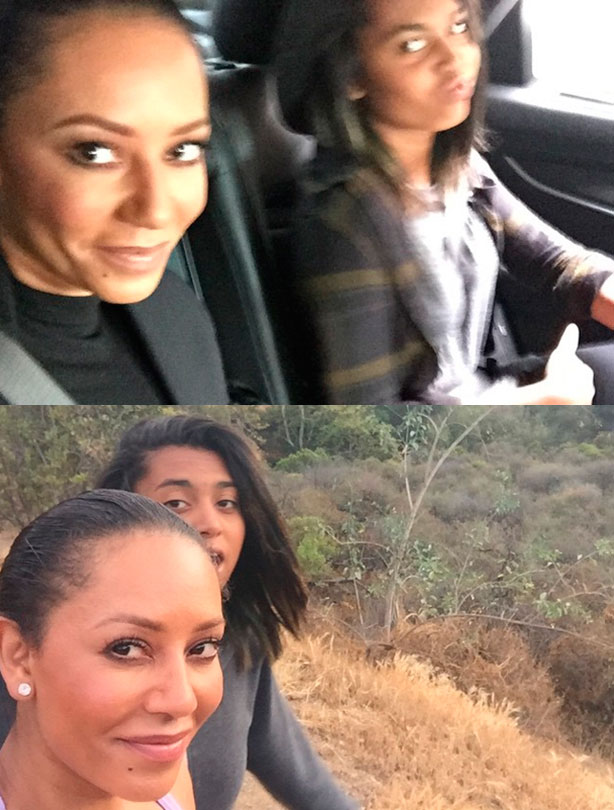 Mel B and daughter Phoenix Chi
You just can't beat a mother/daughter day out - something it seems Mel B and 15-year-old Phoenix definitely know to be true, judging by these pics!

Former Spice Girl Mel and her daughter are looking more and more alike by the day, and it's sweet to see them spending some quality time together. The mother of three shared the snaps on her Instagram account with the captions:

Fun mother daughter day today,right @phoenixisphoenix hahaha love you,remember your never to old for kisses and hugs (top)
Finishing our day off with lovely hike!!! Precious time together #motherdaughter (bottom)

We love to think of Mel as being a bit of an embarrassing mum like us, smothering her kids in kisses and hugs!