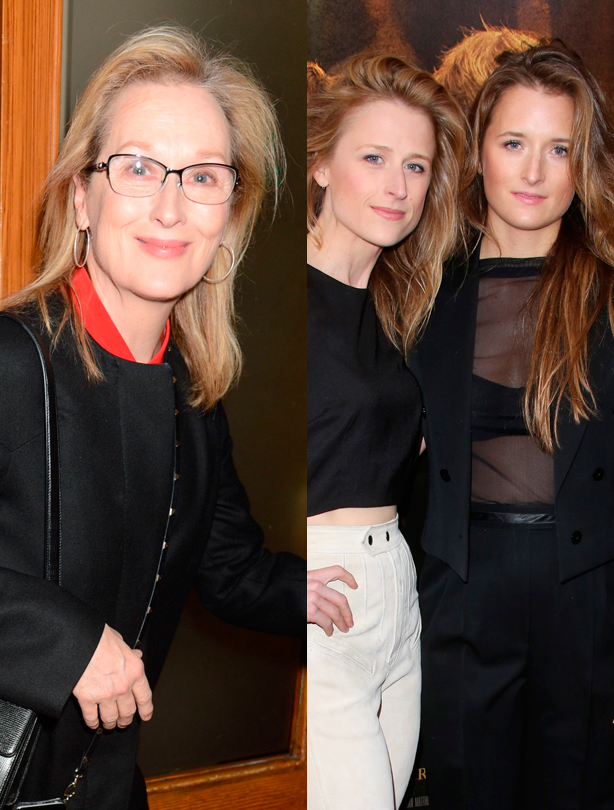 Meryl Streep and daughters Mamie and Grace
Blimey - we just had to do a massive double take! How much do Meryl Streep's daughters Mamie and Grace look like their famous mum?

The girls, pictured at the New York premiere of the film Far From the Madding Crowd in 2015, have almost exactly the same nose, eyes and facial structure as Meryl - and it seems that they might follow in her footsteps when it comes to their careers, as both of them have a handful of acting roles to their names already.

Meryl also has an elder son Henry, and another daughter, Louisa - both of whom look incredibly similar to their mum as well. Looks like the genes run strong on the Streep side of the family!