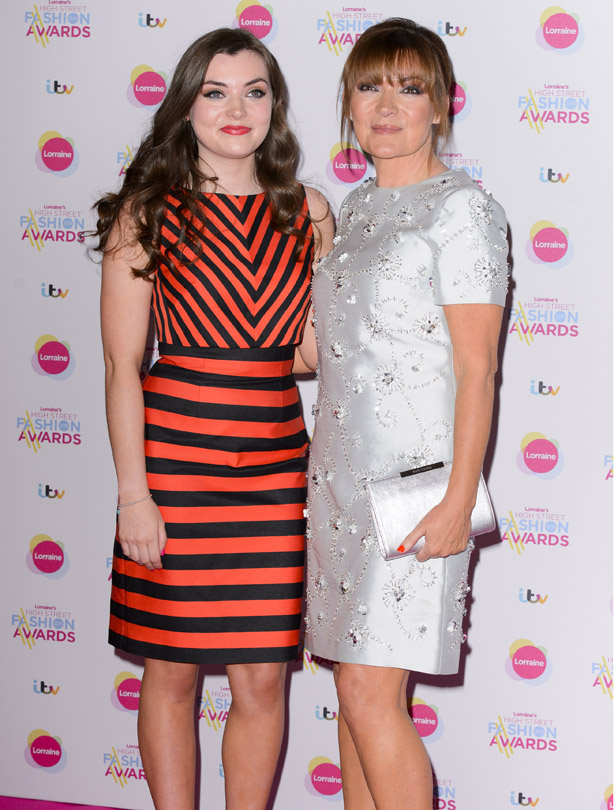 Lorraine Kelly and her daughter Rosie
Don't these two make a pretty pair?

Lorraine Kelly invited her gorgeous daughter, Rosie, along to her High Street Fashion Awards event in London and as the duo posed for the cameras it became apparent just how similar they look!

Lorraine's daughter has inherited her mum's almond-shaped eyes, nose and mouth - the two even pull the same expressions!

20-year-old Rosie is the only daughter of Lorraine and her husband Steve.