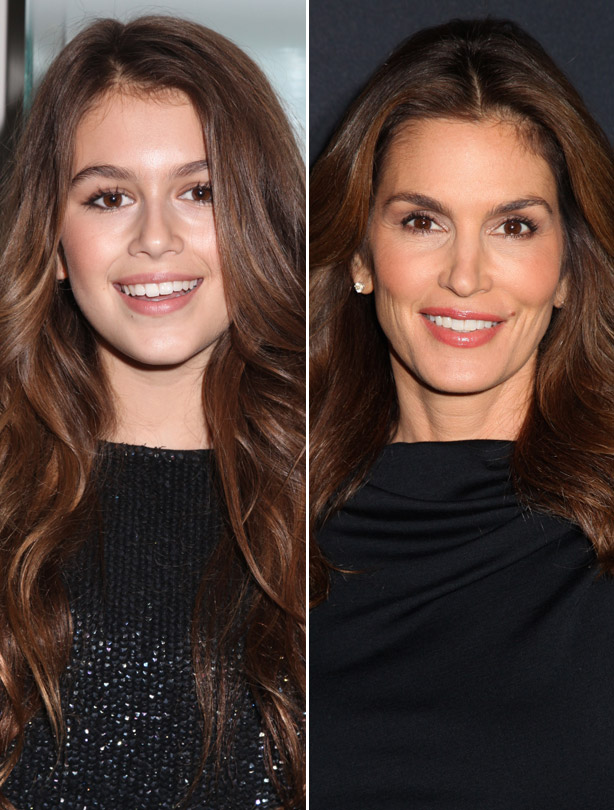 Cindy Crawford and daughter Kaia
We can't believe the similarity between this photogenic mother-daughter pair.

Cindy was first model scouted at the age of 16 by a newspaper photographer, and her 16-year-old daughter Kaia had her first modelling job at just 10 years old.

Oh and coincidentally, Cindy turned 49 the year this picture was taken. Not. Jealous. At. All.