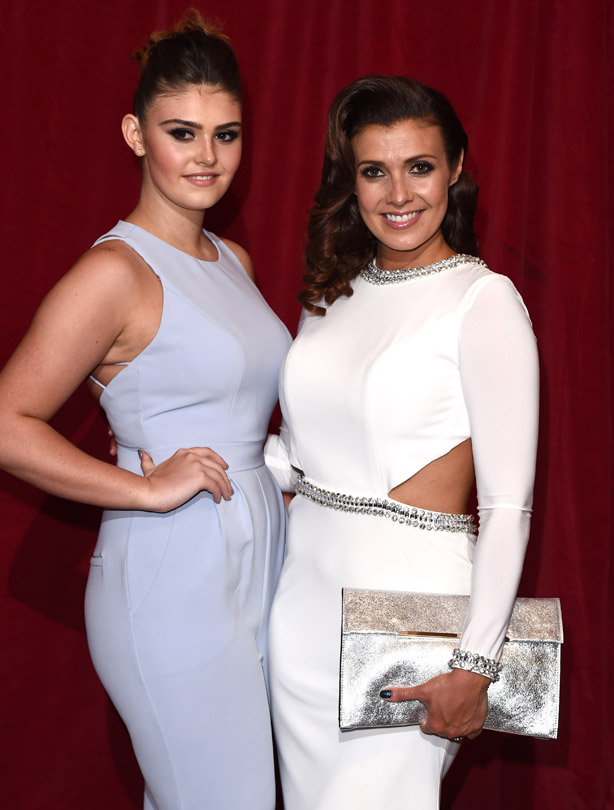 Kym Marsh with her daughter Emilie
Goodness, for a minute there we thought these two could have been sisters!
Kym and her eldest daughter, Emilie, made a joint appearance on the red carpet at the British Soap Awards on 16 May, and don't they look alike?
There's actually a whole 21 years between them, but you'd be forgiven for thinking they were much closer in age. The 17 year old looks to be following in her talented mum's footsteps; she appeared as a contestant on The Voice earlier this year and she's just recorded her first single.
Speaking about Emilie's dream to make it as a singer, Kym said: 'It's all she wants to do. It's her life. It's in the blood! She has her whole life ahead of her and I have no doubts.'
Emilie was born in 1997 to Kym and then-boyfriend, Dave Cunliffe, as well as her eldest child, David, born in 1995. The couple separated before Kym found fame on Popstars. Kim looked to be in good spirits on the red carpet despite recent reports that she and fiancé, Dan Hooper, are
taking a temporary break
.