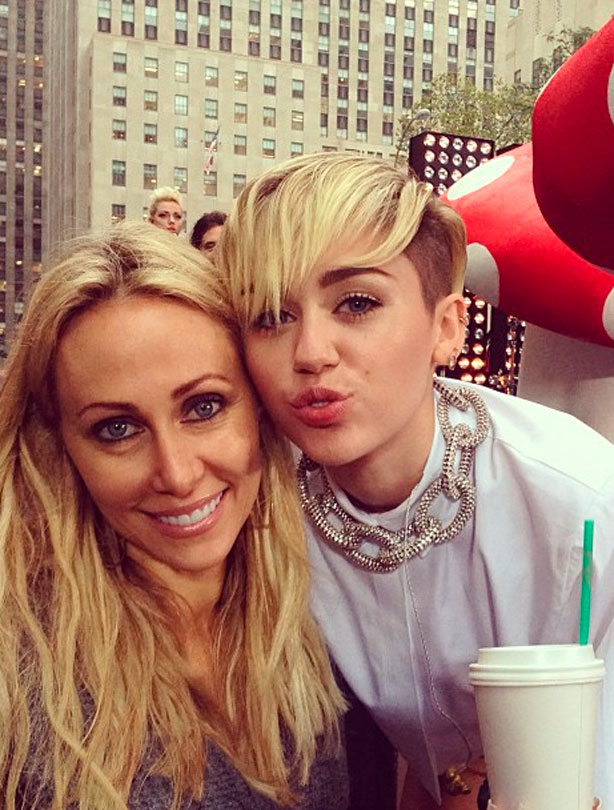 Tish Cyrus and her daughter Miley
Aw, this rather rare, innocent snap of Miley Cyrus cuddling up to her mum in New York is quite sweet, and don't they look alike?
Whilst Miley's been trying to put across a more, erm, grown-up image recently, this picture proves that the 20-year-old still needs her mum just the same as everyone else.
Miley's mum, Tish, who's 54, posted this snap on her Instagram account as she accompanied Miley to her performance on the Today show.
Keep up to date with Miley Cyrus' latest antics over at Now Magazine online.