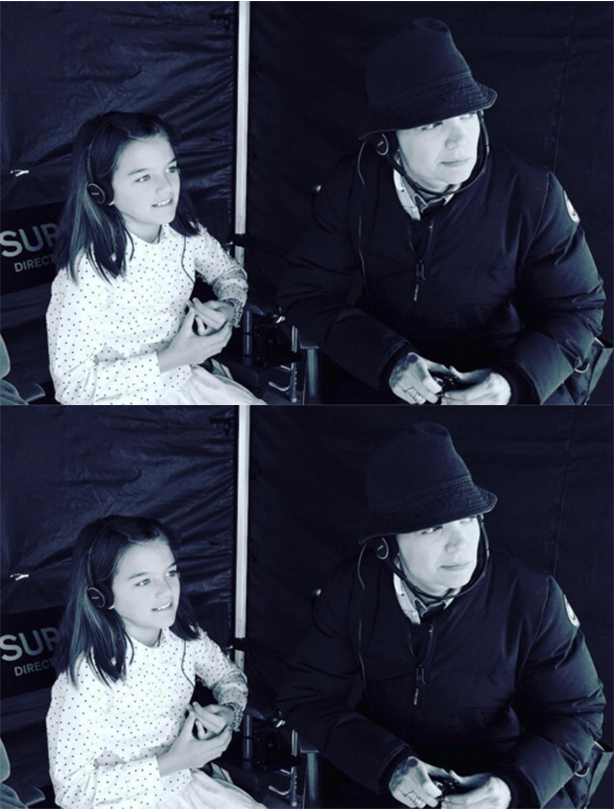 Katie Holmes and daughter Suri Cruise
Shortly after her 10th birthday it looks like Suri Cruise has developed an interest in her mum?s work, while looking more and more like her every day, too!
On Thursday proud mum Katie Holmes shared a sweet black and white Instagram snap of her and daughter Suri on set of her new TV series The Kennedys: After Camelot, in which Katie plays former first lady Jacqueline Kennedy Onassis.
In the picture the pair are sitting side by side with matching headphones looking intently at something, with almost identical expressions. And ever the professional Suri even has her very own director?s chair with her name printed on it.
Katie captioned her post 'My sweetie #setlife #gratitude.'
Image
:
Katie Homles