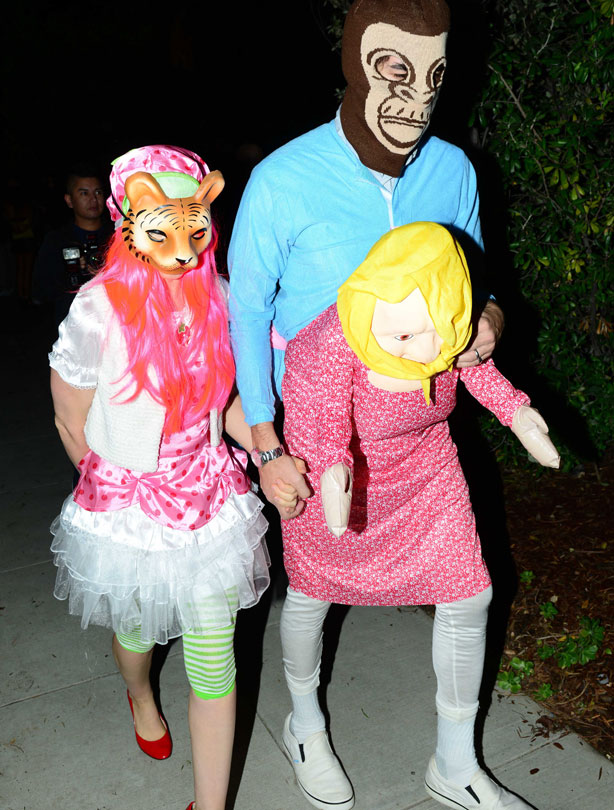 Sacha Baron Cohen and Isla Fisher 2013
Borat star, Sacha Baron-Cohen and his wife, actress Isla Fisher made a real effort for the Casamigos Halloween party in California.

The party was themed 'Dia de los Muertos' or 'Day of the Dead', but we're not sure we can pinpoint exactly what the famous pair are supposed to be. Top marks for effort though!