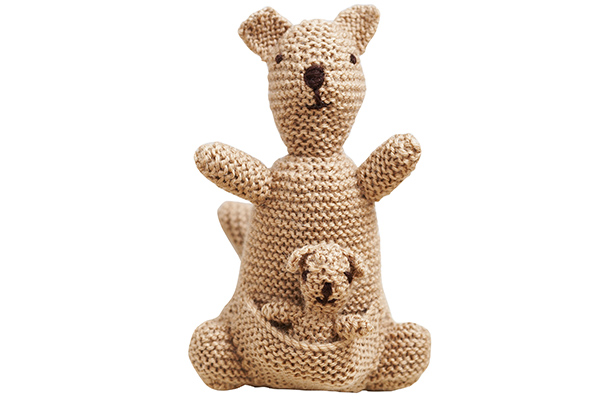 Free knitting patterns UK: Knitted vintage kangaroo toy
Still just as loveable today, it's hard to believe that the knitting pattern for this kangaroo toy complete with a baby in her pouch is decades old.
A cuddly that would make a brilliant present for a youngster, Mother Kangaroo and Joey made their debut in the 18 December issue of Woman's Weekly in 1968.
The triple-checked pattern is suitable for beginners looking for a bit of a challenge.
Want to have a go at making this throwback marsupial? Download the PDF for this timeless pattern at
theknittingnetwork.co.uk
. To get it for free, enter the code GTK before continuing to make a payment.