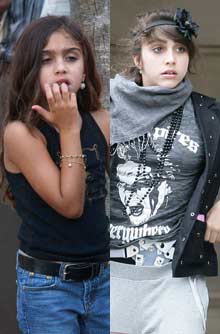 Lourdes Ciccone Leon
Claim to fame: Does Madonna's daughter really need an introduction? Father is Madonna's ex fitness trainer, New York-based Carlos Leon. And she's looking more and more like mum every day.

Where she'll be in 10 years time: She's currently enrolled at New York drama school, so we reckon she'll be an Oscar-winning actress.

Silly name rating: 1/10 Named after the small market town in the Pyrenees in France, which is a major place of Christian pilgrimage and where alleged 'miracle' healings take place.