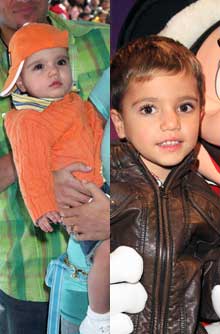 Junior Andre
Claim to fame: Born in 2005, Junior is the first child of Jordan and Peter Andre and was named by Katie after her then fiancé Peter. Just look at what a cute kid he's grown up to be, and doesn't he look just like dad?

Where he'll be in 10 years time: His cute features and bubbly personality mean he's destined to be a TV presenter.

Silly name rating: 10/10 Since when was Junior a name?