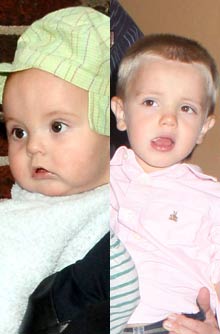 Sean Preston
Claim to fame: First son of Britney Spears and ex-husband Kevin Federline, Sean Preston looks as adorable now as he did when a baby.

Where he'll be in 10 years time: Like dad Kevin we reckon this one will be a great dancer - he's made for a boy-band - the new JT?

Silly name rating: 0/10 At last, a normal name!