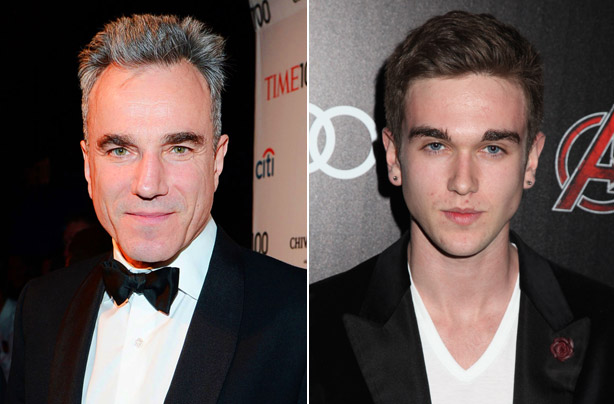 Daniel Day-Lewis and his son Gabriel
Blimey, we think it's safe to say that good looks run in the Day-Lewis family!

Gabriel Kane Day-Lewis, the eldest of three boys, is becoming quite the celebrity. An aspiring model and musician, the 20-year-old was recently photographed chaperoning Julianne Moore to the Chanel fashion show in Paris - ooh err.

And we couldn't help but notice the similarities between him and his dad, Daniel, 58. That winning combination of a strong chin, chiselled cheekbones and bold eyebrows is just doing wonders for you Gabriel!