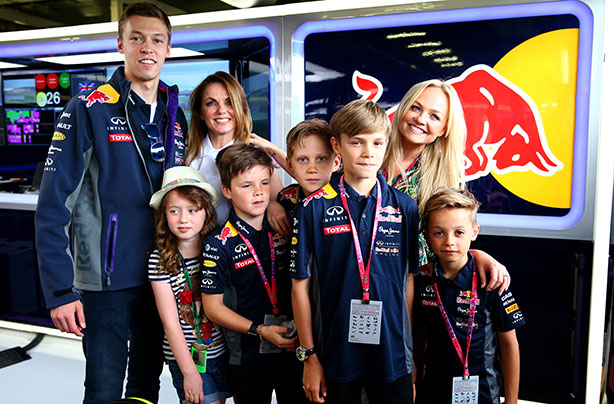 Geri Halliwell and Bluebell, Emma Bunton and Beau, Cruz and Romeo Beckham
So we thought we were being particularly good parents by taking the kids to the park at the weekend, trust this lot to go one better and take their tribe to the Formula 1 Grand Prix!

Geri, Mel C and Emma Bunton were spotted having a mini Spice Girls reunion, and it wasn't just the grown ups who had a fun day out! Geri and her daughter Bluebell, Emma and her son Beau, plus Victoria and David's sons Cruz and Romeo, were all in attendance for the day at Silverstone.

It's a little scary just how grown up the kids all look - especially Beau, seven, and Bluebell, nine, who we don't see very often!