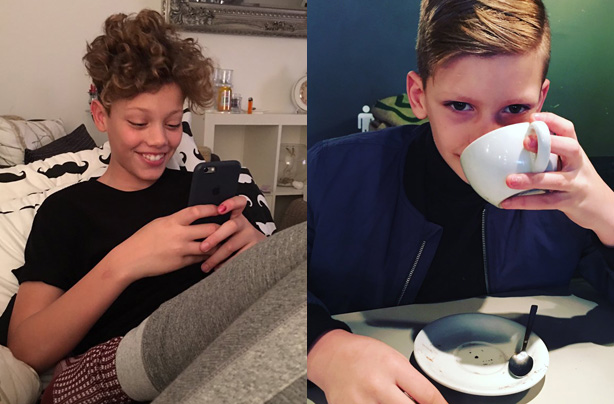 Jeff Brazier's sons Bobby and Freddy
Proud dad Jeff Brazier has shared recent pictures of his sons Bobby and Freddy.

The boys, whose mother Jade Goody sadly passed away from cervical cancer in 2009, are now 12 and 11 respectively, and look to be the spitting image of their famous parents.

The TV presenter and life coach posted the pictures of his sons on his Twitter account, captioning them:

'#Grateful to have a bit of time on the sofa watching football with my handsome little Bobster tonight'
'My other handsome boy Freddy joining me for a little breakfast meeting this morning looking sharp in his new jacket'

How lovely to see Jeff spending a bit of quality time with both of his boys!