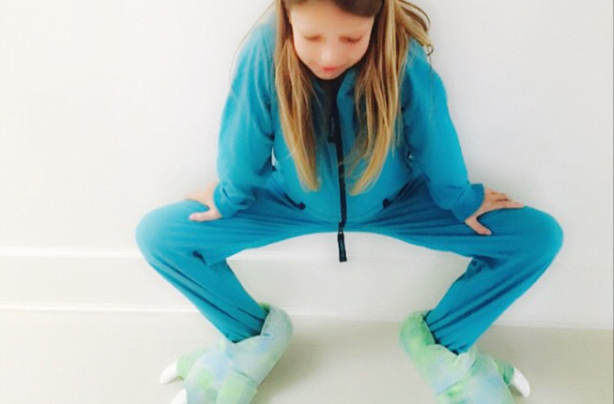 Apple Martin
And this is what she looks like now!
Gwyneth shared this picture of her lookalike daughter Apple, to show how she shunned the recent Met Gala for a night in with her little girl.
The 42 year old shared the snap on her Instagram account, with the caption:
'This was the red carpet in my house last night'
This is the second year that Gwyneth has not attended the Gala, after commenting after the event in 2013 that it 'sucked'. We don't know if we'd have been able to turn down such a fancy party, but it's nice to see that Gwynnie and Apple had a good time together regardless!
Where she'll be in 10 years time:
Not on the red carpet, if her mum has any say! Maybe she'll follow dad Chris Martin's steps into music instead...
Image: Instagram/
GwynethPaltrow