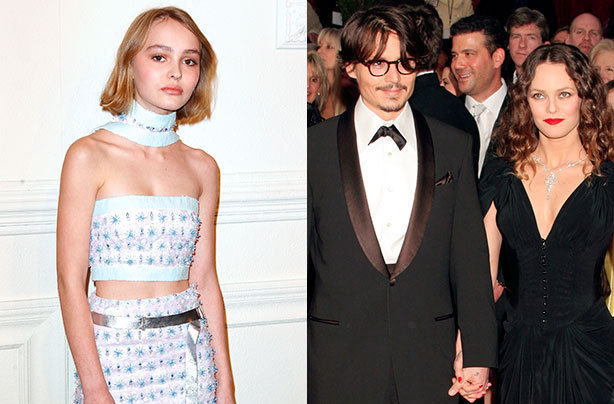 Lily-Rose Melody Depp
We can't believe Johnny Depp and Vanessa Paradis' daughter is now 15 years old!

The pretty teen attended a Chanel show in Paris and certainly looked the part in her designer threads. Lily-Rose's parents spilt in 2012 after 14 years and two children together.

Where they'll be in 10 years time: With her stunning good looks it would be easy to assume the young starlet could persue a career in modelling, but it seems she's set to follow her father's footsteps to the big screen! Lily-Rose will be appearing alongside her dad in Kevin Smith's upcoming comedy-horror film Yoga Hosers.