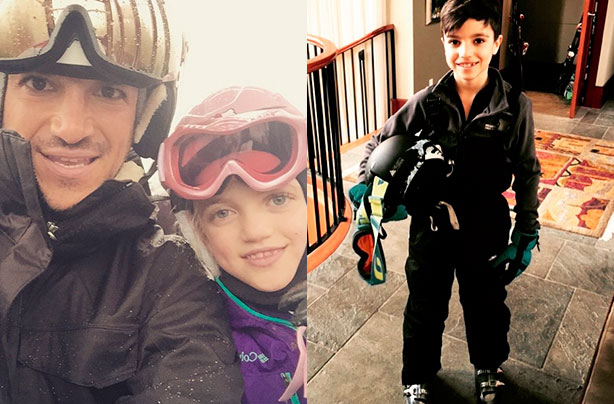 Peter, Princess and Junior Andre
Peter Andre's been at it again - sharing pictures of his gorgeous family on Instagram! The Mysterious Girl singer whisked his loved ones away for a ski break, where it looks like the Andres are having lots of fun in the snow!
Snapping a selfie with daughter Princess, seven, the star captioned the pic: 'Awesome :))'. Peter couldn't resist sharing a photo of his son Junior, now nine, looking all grown up in his ski gear too!
My boy ready and waiting to hit the slopes :))
Where they'll be in 10 years time: Skiing all winter and hitting the beach all summer with an Aussie for a dad we imagine!