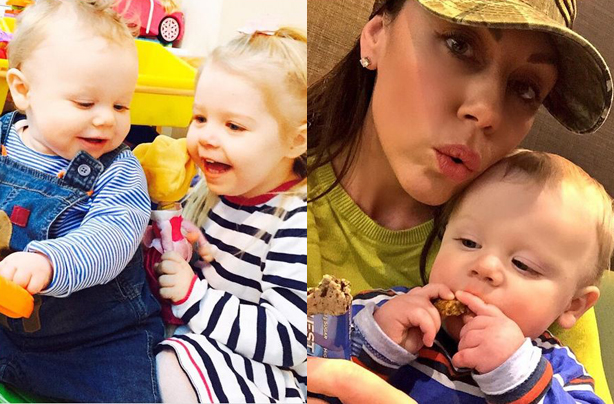 Michelle Heaton
How adorable are Michelle Heaton's kids? No strangers to Instagram and Twitter, Michelle is often sharing super cute pictures of her daughter Faith and son Aaron.
Posting the first snap of the pair playing happily together, Michelle wrote:
'It doesn't get any better then this.... #mybabies'
She then shared a cute little snap of Aaron tucking into her oat bar.
Where they'll be in 10 years time: Either singing or running a mini marathon - both Michelle and her husband are keen fitness buffs.

Silly name rating: 1/10 - refreshingly normal for a celeb!