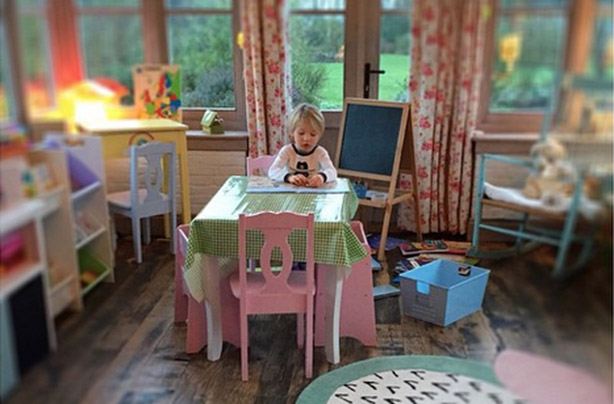 Buddy Oliver
As super-cute as Buddy Bear is, the thing that first attracted goodtoknow to this picture was that amazing playroom - and how suspiciously tidy it is for a house of four kids...
Jools Oliver posted this pic of Buddy on her Instagram with the caption: 'It's really not often that Buddy sits still...ever. A rare snap shot of him working in his Knights sticker book 45mins peace!'
Claim to fame: The youngest of Jamie and Jools Oliver's four children.

Where they'll be in 10 years time: Completing a week's work experience in one of his dad's restaurants?

Silly name rating: 8/10 - Buddy Bear Maurice Oliver is a little eccentric...