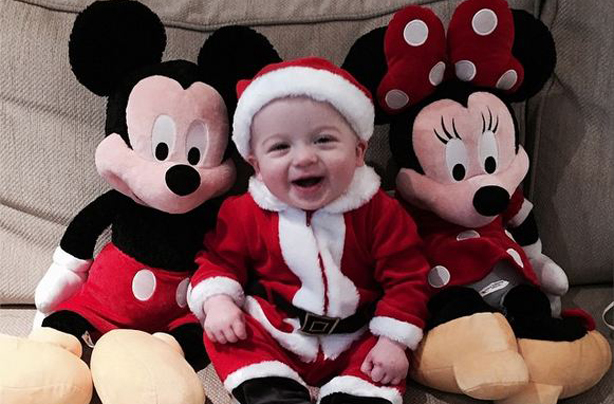 Buzz Fletcher
Buzz may only be nine months old, but he's already one of the most famous faces on Instagram thanks to his parents, Tom Fletcher from McFly and wife Giovanna, and their constant social media pics. But when his face is as adorably cute as this, can you blame them? This festive update was captioned:
"Santa and his little helpers... Can't believe Buzz is 9 months old today!!"
Claim to fame: Buzz was famous before he was even born - he starred in the adorable video From Bump To Buzz when Giovanna was pregnant

Where they'll be in 10 years time: Definitely celebrating Christmas - look how happy he is in that Santa suit!

Silly name rating: 9/10 - it is pretty silly but the more we hear it, the more we like it!