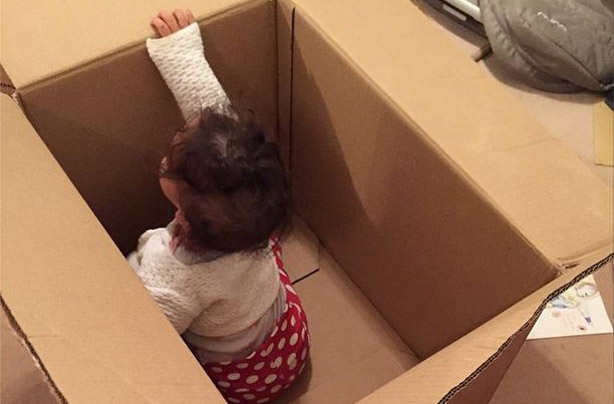 Belle Elizabeth
We just had to share this cute photo of Katie Piper's little girl, Belle, with you. The star wrote on her Instagram: 'Picked up all my parcels and post from work- luckily have my little helper to open it all!'

The star's also just announced her engagement to her boyfriend James - congratulations, Katie!

Claim to fame: Belle is Katie's first child, born in March 2014.

Where they'll be in 10 years time: An escape artist by the looks of this picture!

Silly name rating: 0/10 - We love it!