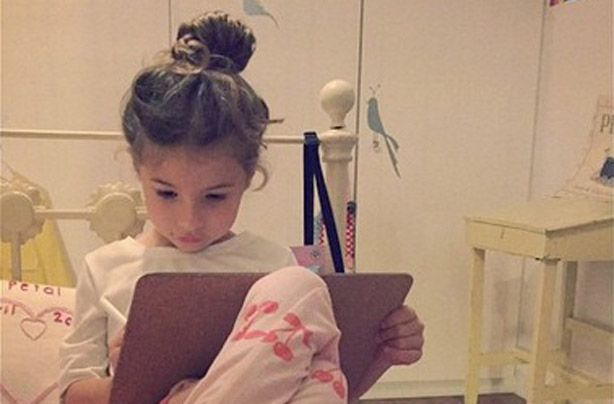 Petal Oliver
'Just so cute practising her spelling I was getting really frustrated with It then I just looked up and saw this and my heart melted love her.'- 16 October 2014.

Claim to fame: This little sweetie is the third child of Jamie and Jools Oliver.

Where they'll be in 10 years time: Getting her first job in one of Jamie's restaurants.

Silly name rating: 7/10 - Full name Petal Blossom Rainbow (which Jools revealed she named her after a My Little Pony toy), is pretty silly, but there is something quite cute about it too. Let's be honest, we've heard worse...