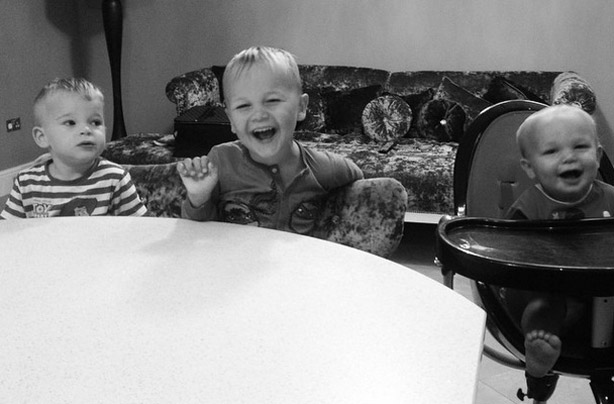 Harry, Archie and George O'Hara
Claim to fame: How cute are these little angels? The three boys belong to Danielle O'Hara (Lloyd), and her footballer husband, Jamie. Danielle posted the pic on her Instagram account after a long silence following cheating allegations surrounding Jamie, who she married in 2012.

Where they'll be in 10 years time: Three little footballers in the making, we reckon.

Silly name rating: 0/10 - Lovely, traditional names! The youngest shares the same name as Prince George and was born just a month after him.

If anything's going to cheer Danielle up, the grins on these adorable little faces is sure to do it. One user commented on the pic: 'Smiles can mend hearts as well as melt them.' Cute.