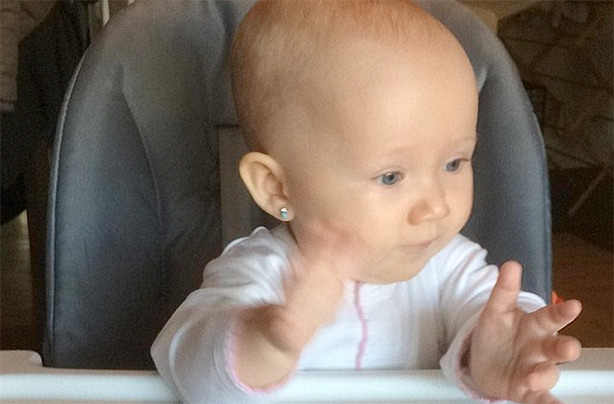 Carmen Baldwin
Claim to fame: Carmen Baldwin is the 7-month-old daughter of 30 Rock star Alec Baldwin and his wife Hilaria. Carmen was snapped sporting these very grown-up looking stud earrings prompting some people to criticise her parents' decision for getting her ears pierced at such a young age. Others have defended their choice as it's a tradition in Spain, where Hilaria's family is from.

Where she'll be 10 years time: If her cuteness on camera continues, maybe she'll follow in her half-sister Ireland's footsteps and become a model.

Silly name rating: 0/10 Move on please, nothing ridiculous to see here.