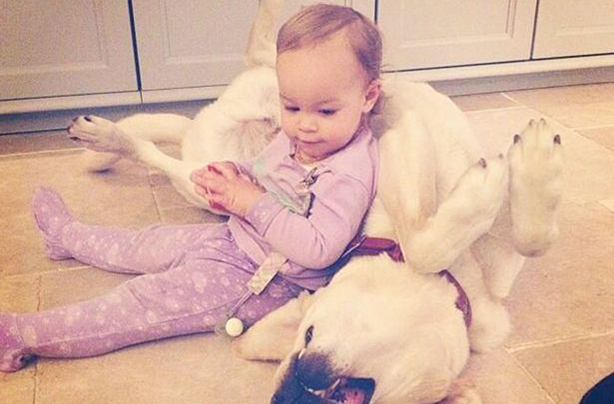 Jack Osbourne's daughter, Pearl: December 20, 2013
Claim to fame: Little Pearl is the daughter of Jack Osbourne and his wife Lisa Stelly. The couple tragically lost a second child in September when Lisa suffered a miscarriage.

Where they'll be in 10 years time: Whether Pearl will become an actress like her mother or will just be known as one of the Osbourne clan, she'll definitely grow up in the limelight.

Jack tweeted 'Pearl's dog/chair' alongside the snap of the 20-month old relaxing against the family dog.