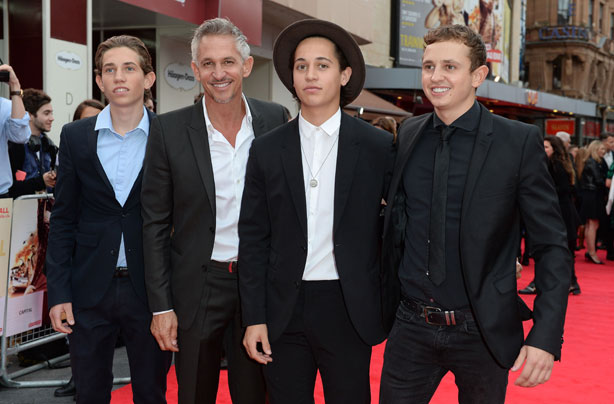 Angus, Tobias and George Lineker
There's definitely no denying these four are related!

Gary Lineker and his doppelganger sons, Angus, Tobias and George, enjoyed a boys night out at the Bad Education Movie premiere in London. The football pundit's sons are from his first marriage to Michelle Lineker, who he divorced in 2006.

All opting for a smart, dark suits, it looks like the Lineker boys all got the memo!