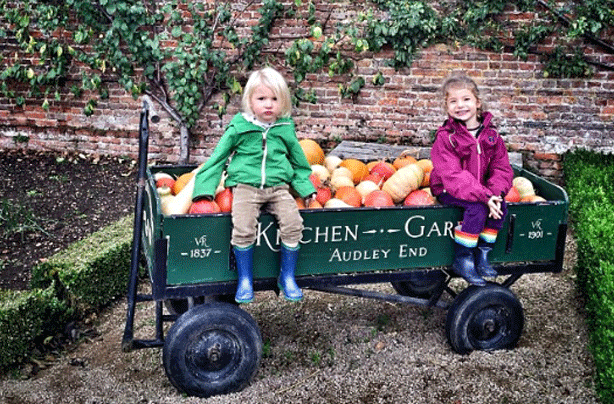 Jamie Oliver's kids, Buddy & Daisy
Claim to fame: Jamie Oliver's kids always seem to be up to something fun, and just look how many pumpkins they've found! Surely they can't carve all of them?!

Where they'll be in 10 years time: We're picturing a busy Oliver kitchen, with all the kids pitching in!

Silly name rating: 8/10 - Buddy Bear and Daisy Boo are a little bit on the silly side...