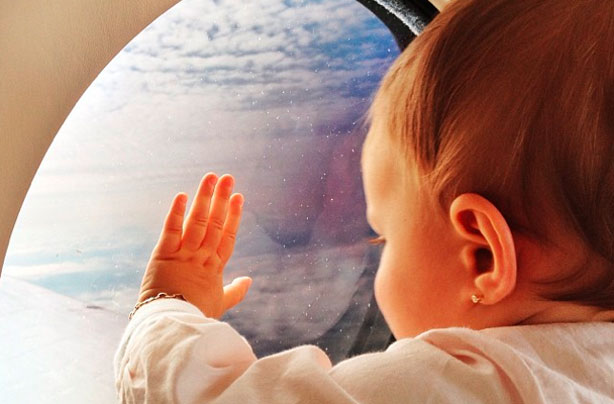 Gisele Bundchen's daughter Vivian
Claim to fame: This cutie is the 10-month-old baby girl of supermodel Gisele Bundchen. Gisele posted this sweet pic on her Instagram account with the caption 'Bye bye Brazil.'

Where they'll be in 10 years time: If she grows up to look anything like her mum, she'll be a model in the making.

Silly name ratings: 1/10 - a lovely name, traditional and pretty.