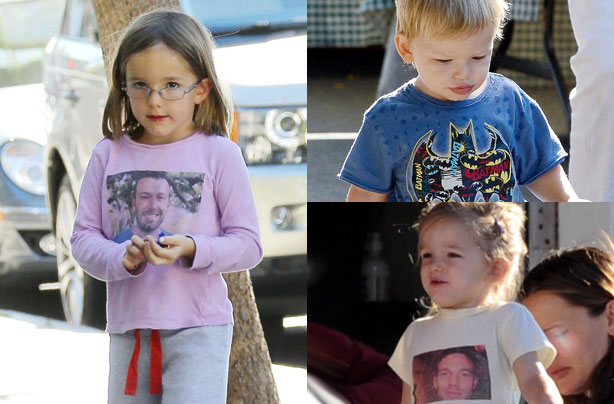 Seraphina and Samuel Affleck
Claim to fame: How cute is this? Ben Affleck and Jennifer Garner's kids are clearly Daddy's no.1 fans. Here are his youngest children, 4-year-old Seraphina, wearing customised t-shirts with pictures of her dad on, and 1-year-old Sam sporting a Batman tee after his father was confirmed for the film role earlier this year. Ben and Jennifer are also parents to 7-year-old Violet.

Where they'll be in 10 years time: With their award-winning parents, surely they'll be the film stars of the future?