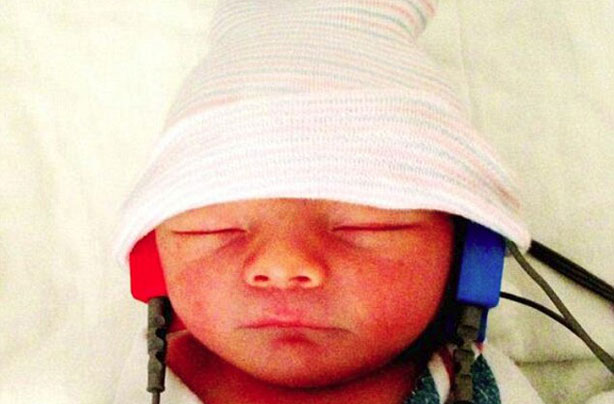 Axl Jack Duhamel
Seemingly not content with showing off just one picture of their newborn son, Fergie also shared this adorable snap of little Axl undergoing a hearing test. The proud new mum captioned the picture on her Twitter account with the words:

'Axl Jack Duhamel. Day 2 of life. Hearing test complete. All systems go.'

We hope that the new parents enjoy every minute with their adorable new son.